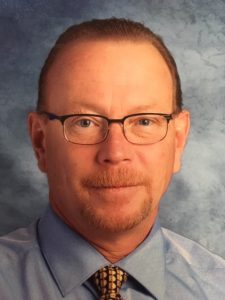 Bienvenue, Aanii and Welcome to Manitoulin Secondary School, home of the MUSTANGS.
My first impression was and still remains that administration, teaching staff and support staff are proud of their strong tradition of academic, athletic, cultural and artistic excellence. I am sure that you will find many opportunities to add to this tradition and participate in the MUSTANG community.
A special welcome is extended to our new staff and students this year. We strongly encourage you to build on our commitment for excellence. At Manitoulin Secondary School there is something for everyone. Take advantage of the many opportunities to make your high school journey a memorable one. Get involved.
To those of you returning to Manitoulin Secondary School, we challenge you to continue your hard work and seek self-fulfillment in all of your endeavors.  We encourage parents and our community partners to work with us as we strive to achieve and maintain a professional learning community dedicated to ensuring success for everyone.
Manitoulin Secondary School is clearly a school cherished, nurtured and respected by all cultures within the Manitoulin Island Community; one which challenges its people to cultivate a vibrant, growing environment and to pursue to the highest personal degree; the gifts of the mind, the heart and the human spirit.
Finally, another thing that clearly stands out is that every single staff member here strives for your success and celebrates your achievements so please let us know how we can help.
Denis Lafleur
Vice-Principal